This is a well preserved original 1896 Eclipse bicycle with a unique "spoon brake" for the rear wheel that is actuated by back-pedalling, much like how a coaster brake works. To read more about this brake and the other features of this bike, check out the 1898 Eclipse Catalog.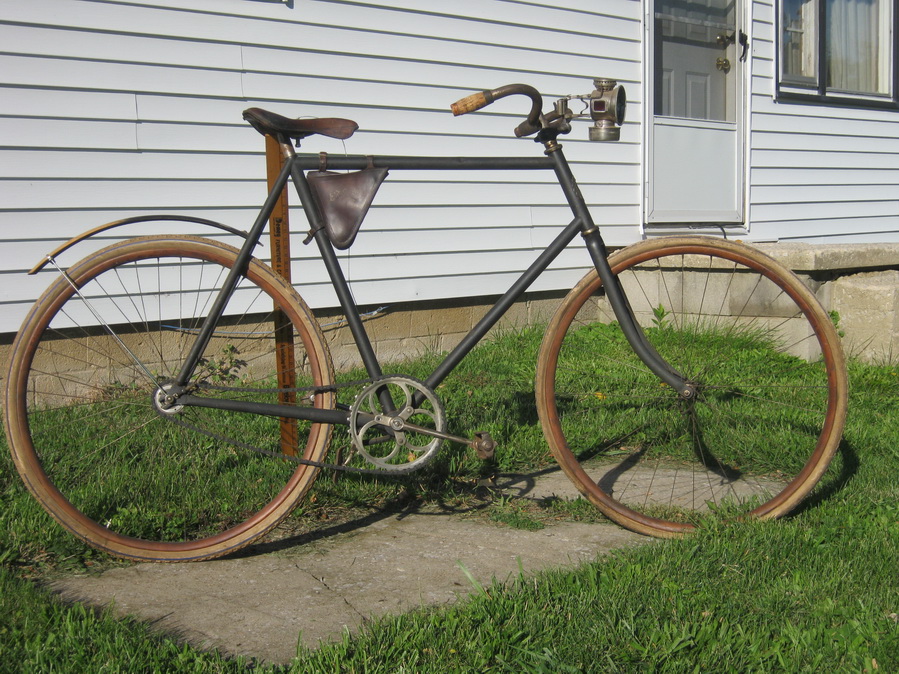 Original wood rims with white Goodyear tires are in excellent condition. The wheel size on this bike is 28″. Judging by the height of the top tube, this bike was built for a tall rider.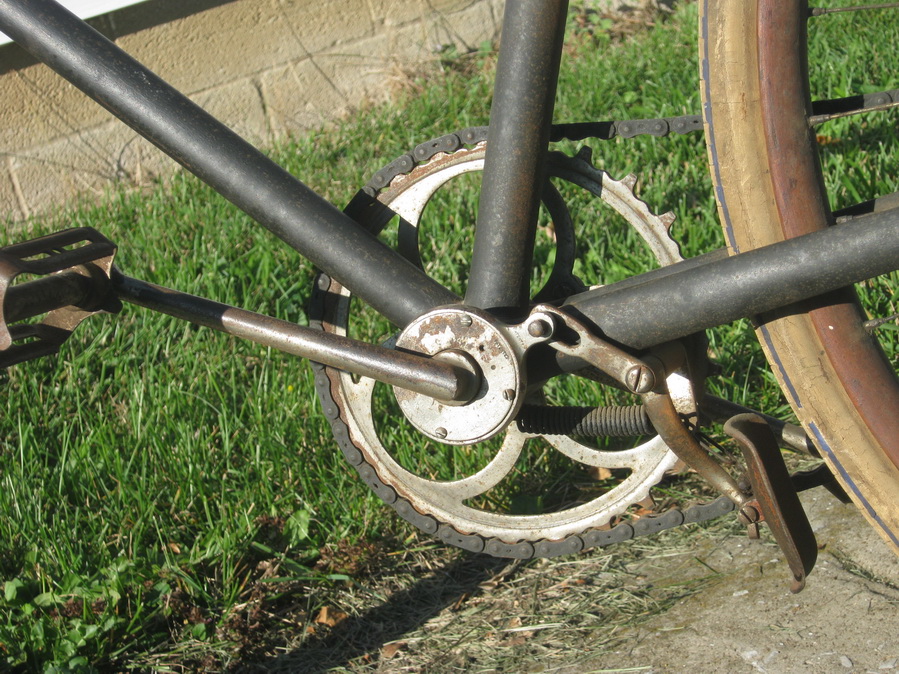 The unique "spoon" brake that applies pressure to the rear tire when the rider peddles backwards. Notice the skip-tooth "block chain", common to bikes built during this period.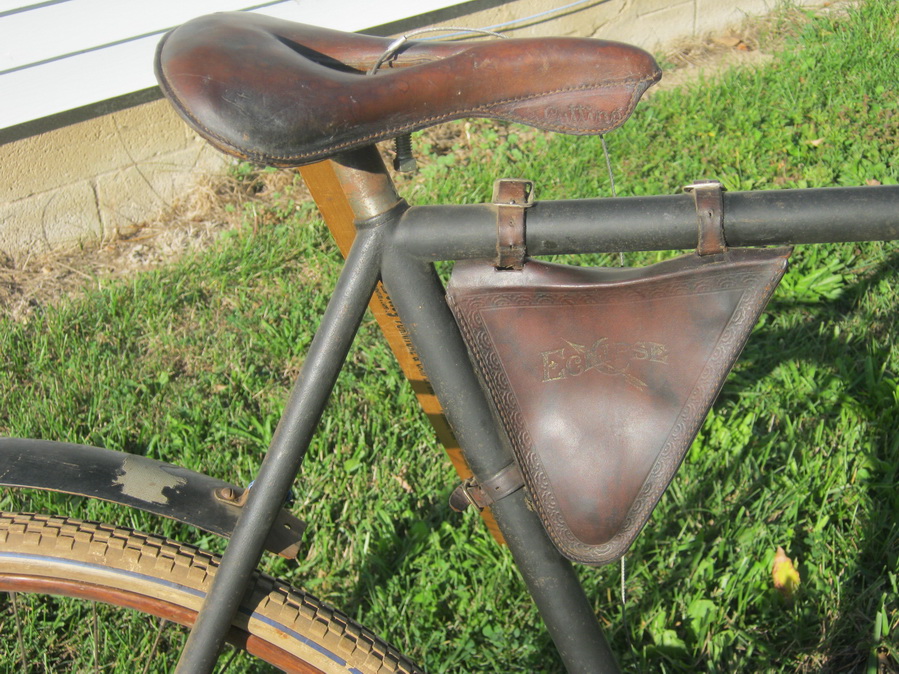 The original leather "hygenic" seat (with hole in the middle for ventilation), and tool bag with Eclipse logo are in amazing condtion. That tool bag is something you rarely see, and to have the one that is original to the bike with the brand logo on it is amazing!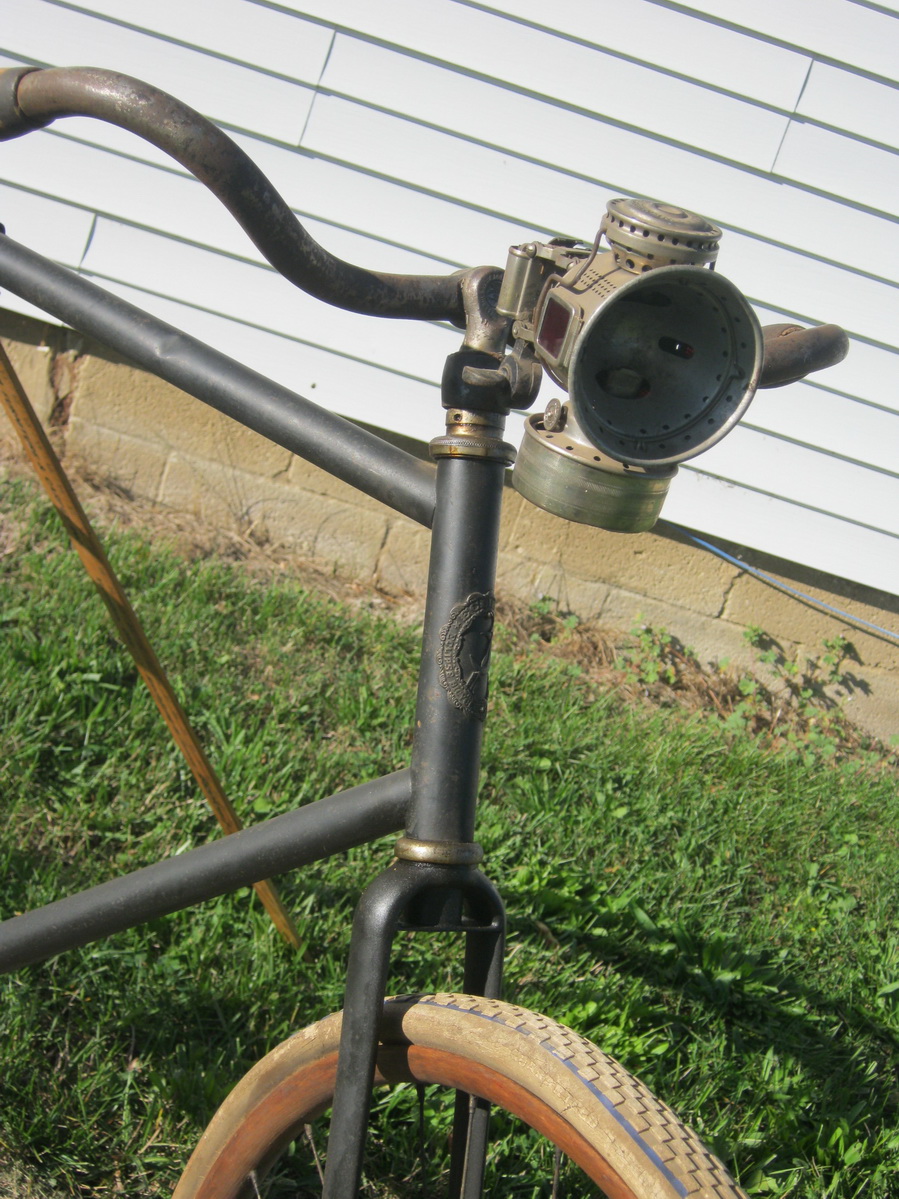 Antique headlight with red and green side marker lights mimics the trend used on boats. The light is suspended by a parallel/spring mount to reduce vibration. Handlebars are "Kelly Adjustable" type. Very cool!