This is an all original 1938 CWC Roadmaster "3-Gill" survivor I have just found and purchased. It has been carefully cleaned and put back into working order with sympathy to keeping it as original as possible. New tires have been installed for safe riding.
Administrators note: Rare "reverse color" scheme. Usually these are maroon with cream, not the other way around. NICE FIND!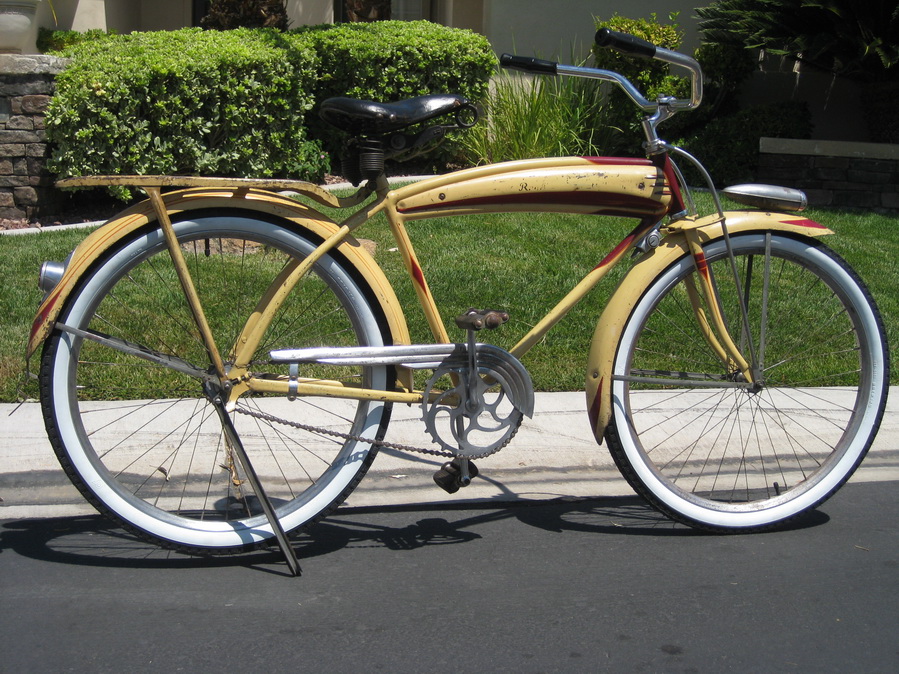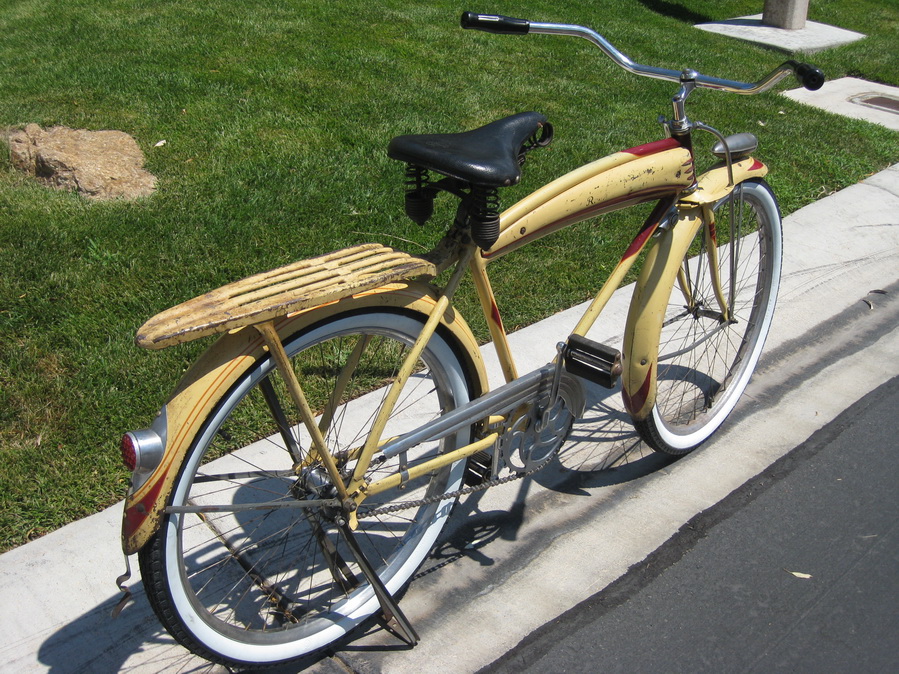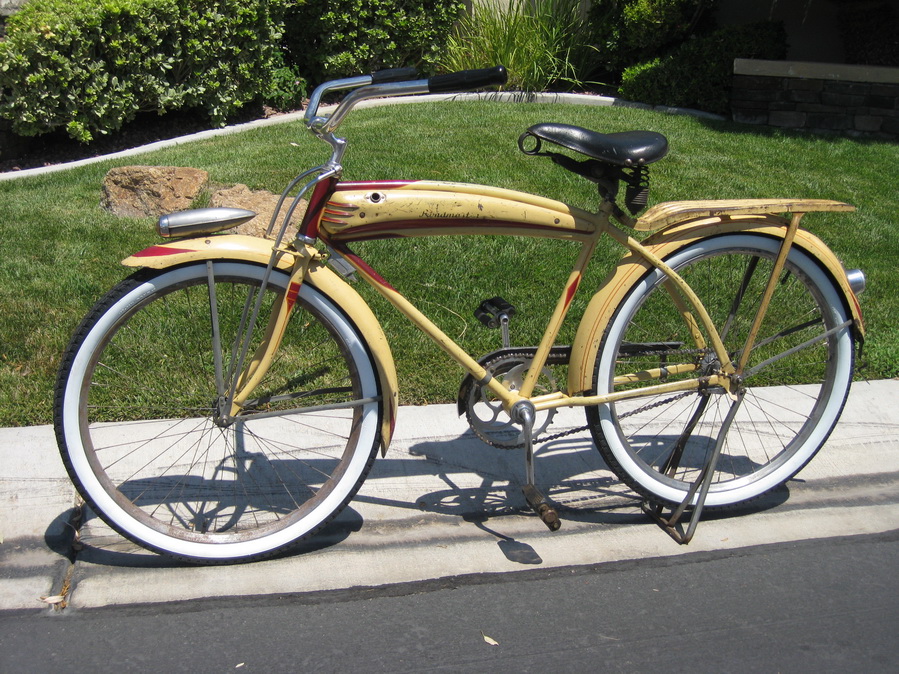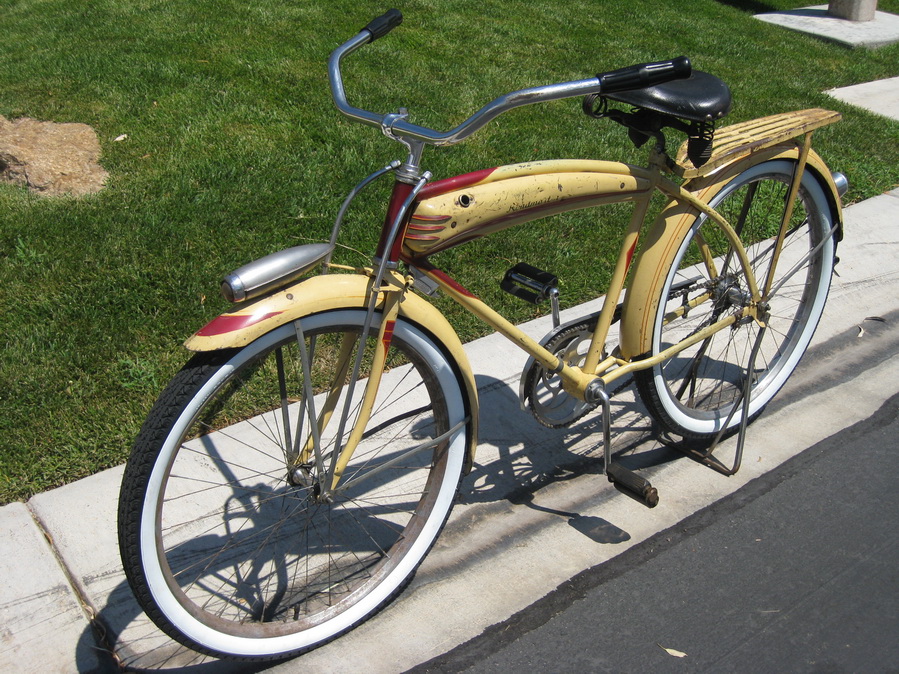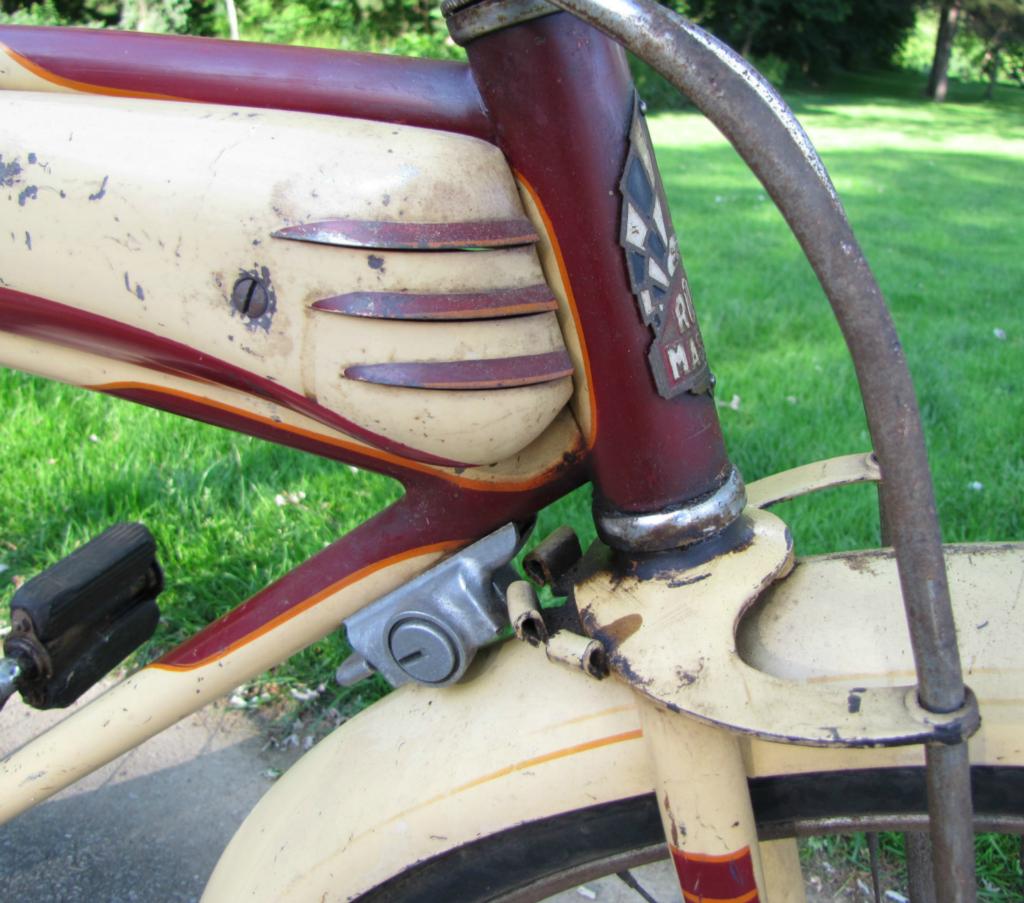 Enjoying Nostalgic.net? Please consider a small donation. Your support is appreciated!