Advertisement page from a 1955 comic book. It reads in part:
YIPEE! RIDE IT COWBOY!

The Schwinn Corvette 3-Speed Middleweight Bike

Just take a ride on this exciting new bike and you'll see why the Corvette gives you more fun … more zip … more thrills!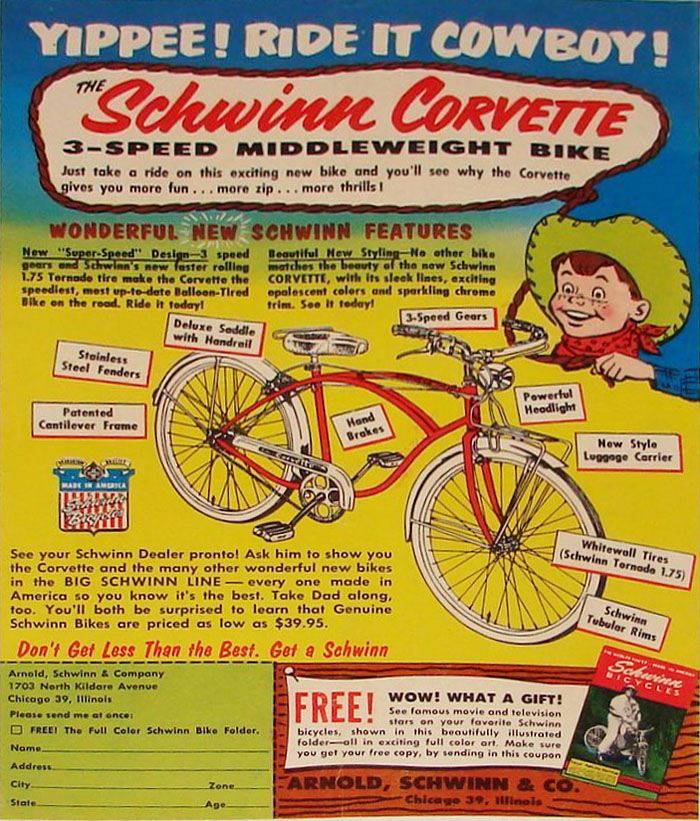 Enjoying Nostalgic.net? Please consider a small donation. Your support is appreciated!