Advertisement for the 1956 Schwinn Corvette. Taken from a comic book. In part, it reads:
HEY KIDS! Have more fun on the best bike of them all!
The 3-speed SchwinN Corvette – JUST LOOK!
3-Speed Gears
Hand Brakes, front and rear
Speedy middleweight design
Faster rolling narrow tires
Stainless steel fenders
Electric headlight
Front luggage carrier
Schwinn Cantilever frame
Deluxe saddle with handrail
Sparkling opalescent colors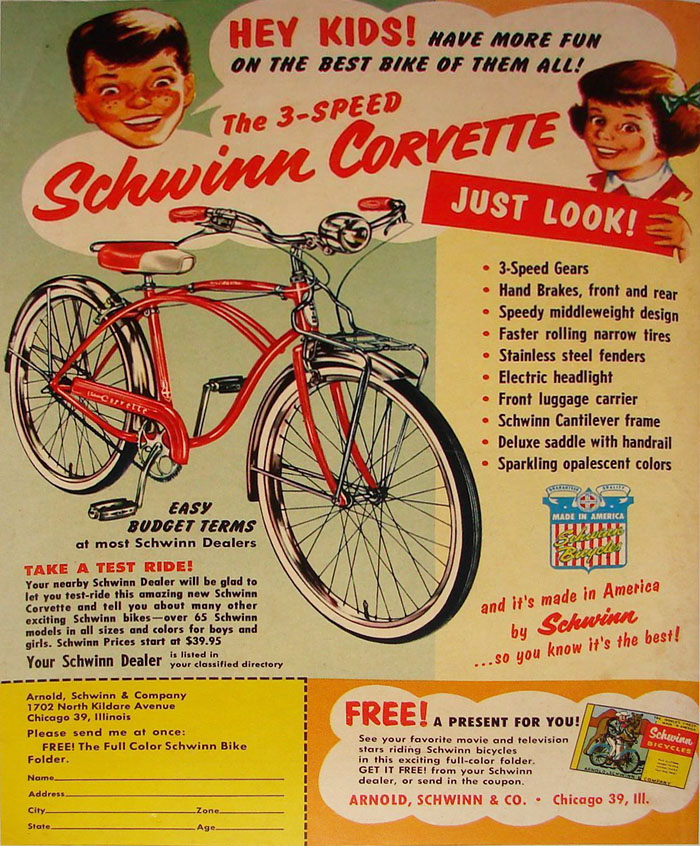 Enjoying Nostalgic.net? Please consider a small donation. Your support is appreciated!