I found this Jaguar in PA looking pretty bad and missing some parts. She has now undergone an entire teardown and re-build using all original parts plus a few NOS and correct parts to keep her original. The Sturmey Archer AW 3-speed hub has been fully restored and the flamboyant red paint is original too!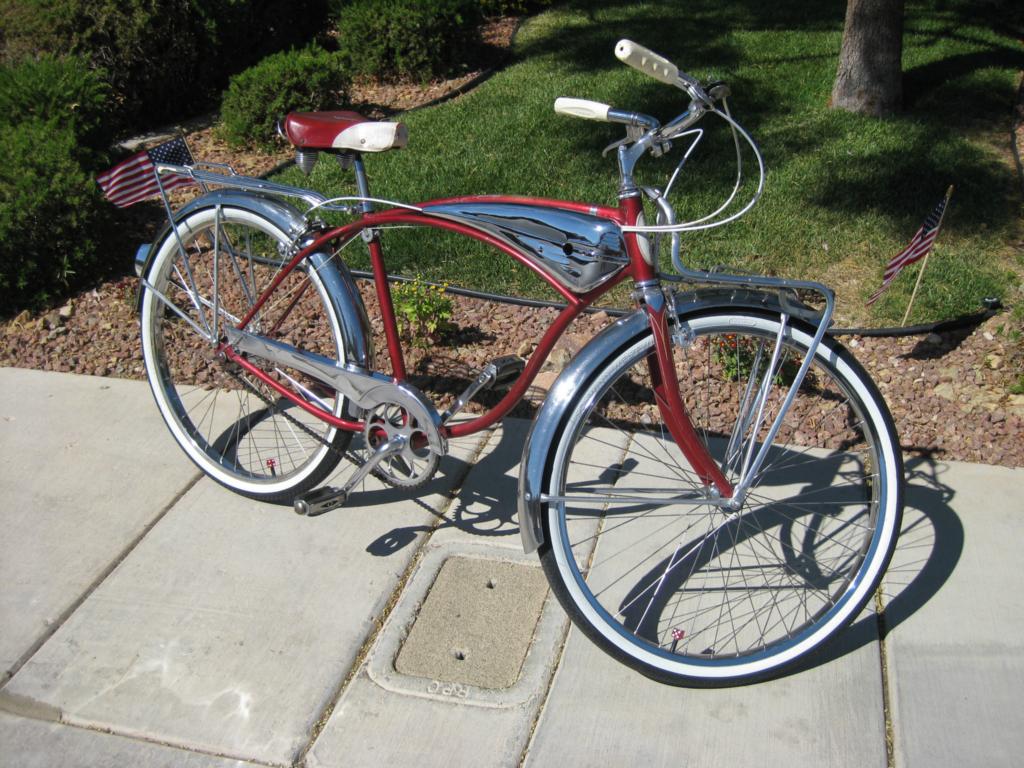 1959 Schwinn Jaguar Mk IV

,
Vintage bicycles for sale on eBay!
---