Original, unrestored bike in the land of cotton–Dixie! This Cotton Picker, one of the least common of the Schwinn muscle-bikes, is equipped with the 5-speed suicide gear shifter and fully chromed springer fork. An "Atom" drum brake up front helps bring it to a stop, and the banana seat screams 1970!
 [click the thumbnail below for full size image]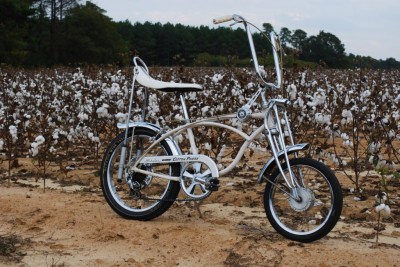 Enjoying Nostalgic.net? Please consider a small donation. Your support is appreciated!