I put this bike together recently to recreate the 1989 Robinson BMX i had back in 1990 or so. Very light weight full chromoly frame/fork. I sourced a DK stem, Tufnek bars, Sumo wheels, Odyssey 44t sprocket, Tioga Comp 3 tyres, GT saddle, Odyssey Pitbull roller cam brakes, and some other bits to approximate the type of ride we would have had back then. The only non-era correct part is the Primo Excel cranks. It has been fun recreating my old ride. I will never sell this bike.
[click thumbnails for larger images]
---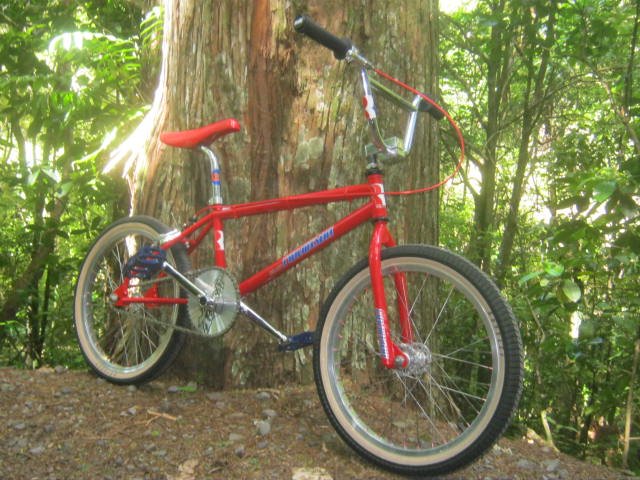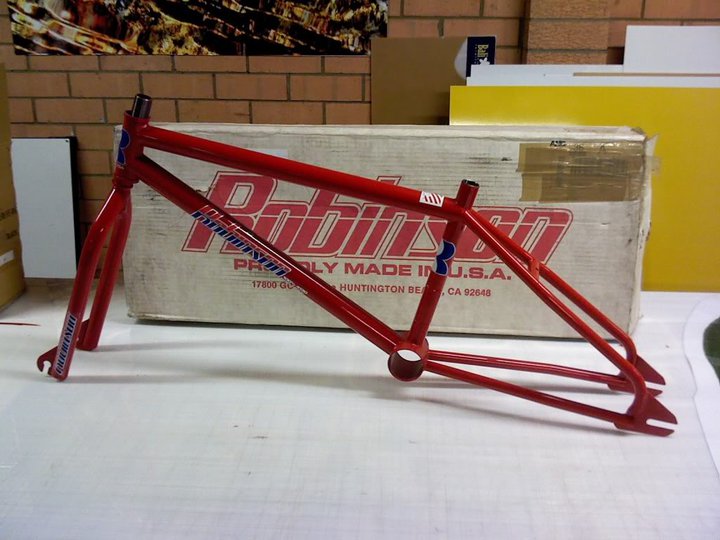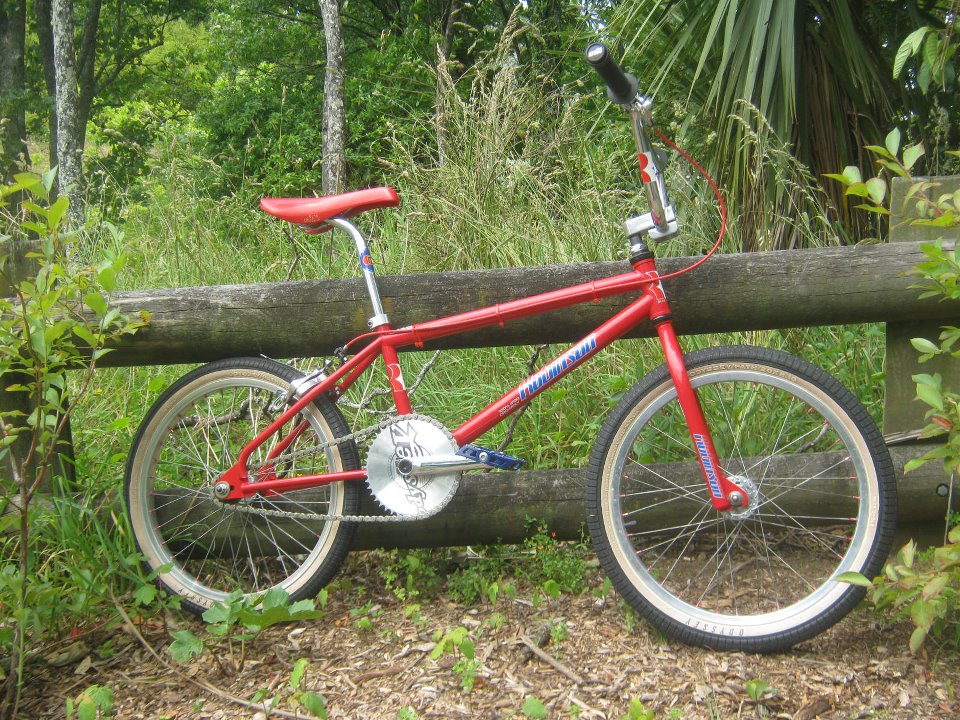 Enjoying Nostalgic.net? Please consider a small donation. Your support is appreciated!