Here a teen girl proudly models with her new 1939 Montgomery Ward Hawthorne bicycle.The bicycle is a semi-deluxe model, equipped with a headlight and horn-tank, but lacks chrome rims and a springer fork that would be found on the top of the line, fully equipped model. The tail-lights that are visible under the rear carrier are accessories that were added later.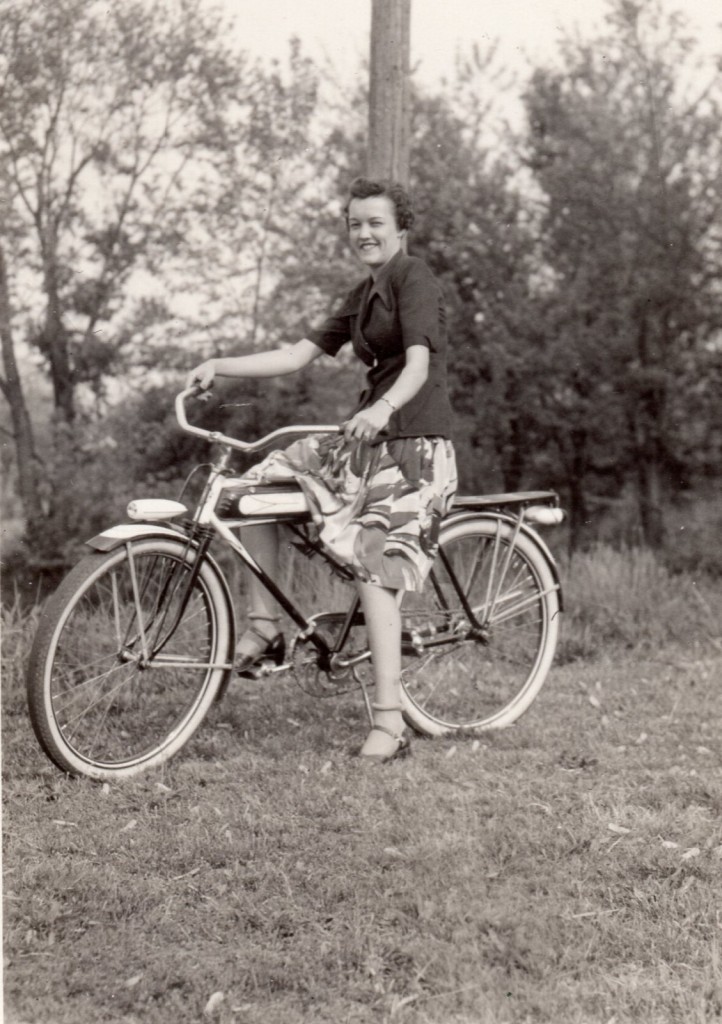 Photo - 1939 Hawthorne with proud owner

,
Vintage bicycles for sale on eBay!
---