Restoration of a 1918 Harley Davidson Bicycle – Part 1: Getting Started
Follow along as I do a complete restoration on a 1918 Harley Davidson "Motorcyke" bicycle!
The bicycle that I'll be restoring started out as a pile of parts collected from various sources. They are all correct parts to build an "as factory" legitimate HD bicycle. Many so called Harley Davidson antique bicycles are made up of incorrect parts with a "close enough" attitude. This project however, will be as close to factory correct as possible. The only reproduction parts used will be the handlebar grips and tires. The sprocket and badge, two of the most valuable and hard to find parts, are both legitimate original HD parts. To start, take a look at what the completed project will look like: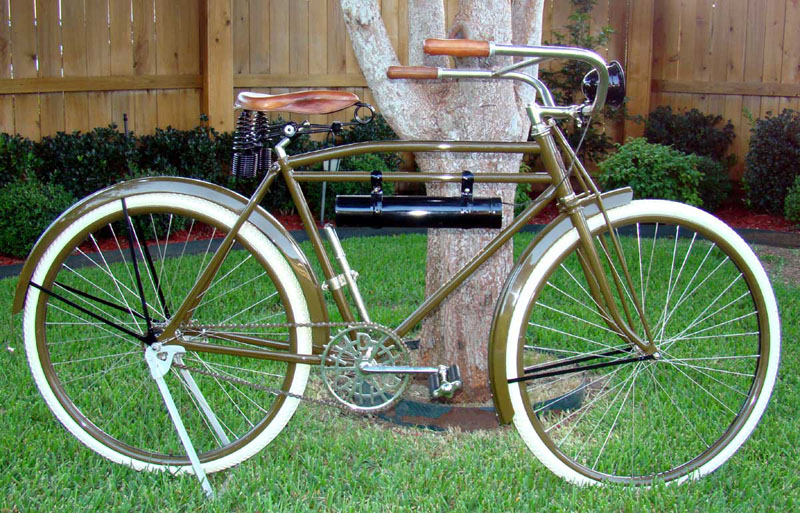 Here is what I'm starting with. A pile of parts: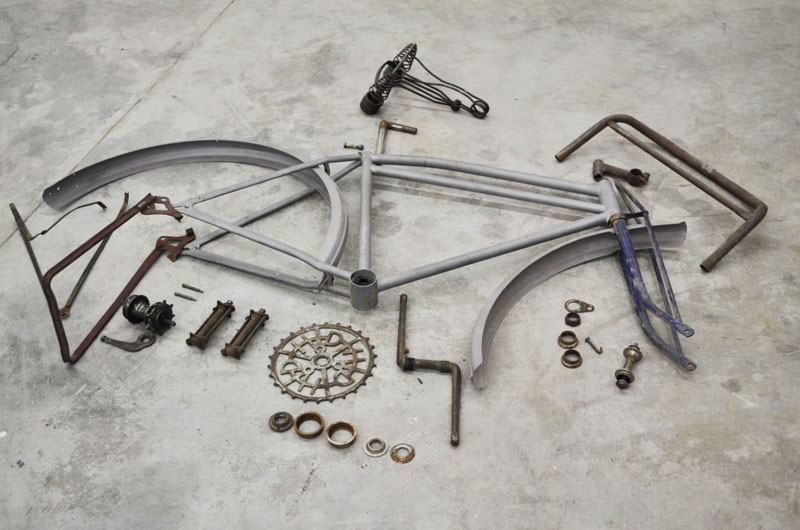 The very rare, original copper head badge. A simple elegant design… Harley Davidson, Milwaukee, U.S. of A.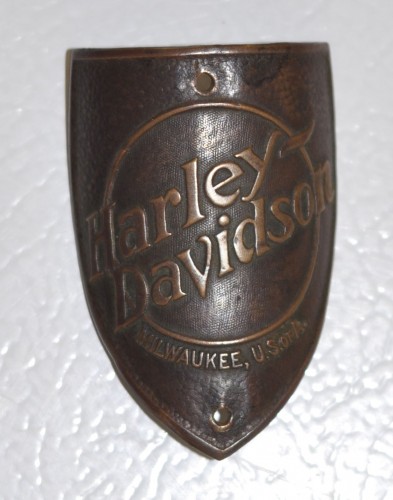 I've done my research… I know what this bike needs to be correct. I've also painted a few other HD bicycles in the past, so I already have the paint matched and know where all the pinstripes go, etc.
The first order of business was to check and adjust the frame for alignment, then assemble the frame, fork and crankset to make sure everything fits as it should. Check!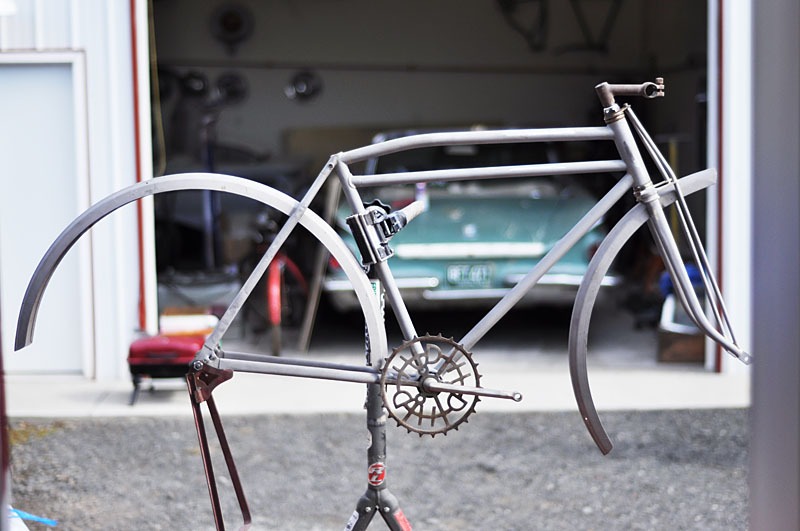 I really lucked out when I found some NOS parts in my stash to use on this bike. I found both bottom bracket cups and races, plus a lower head race and fork nut, all with excellent original nickel plating!
Unique to early Harley bicycles (and other bicycles manufactured by the Davis Sewing Machine Co. who made these bicycles for HD) was a cool spanner type lock-nut for the crank assembly. Luckily, I do have this rare part, but the spanner holes are chewed up and will require some restoration. I'll accomplish this by building up the metal with my welder, then filing and polishing. Here's a pic of what I'm working with. The ones shown to the left and top are correct… so I have one extra chance in case I really screw up my first restoration attempt on this part!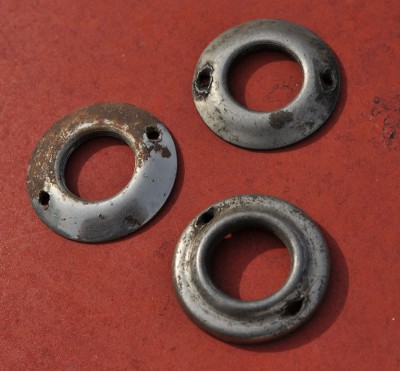 See part 2, when the Harley gets paint!