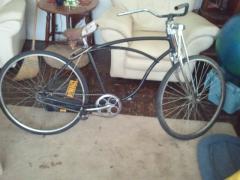 Entry Submitted by marshall sablan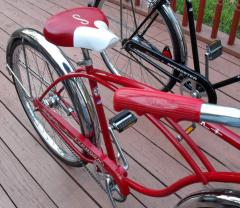 I just finished my latest restoration (October 2010). It's a 26″ 1974 Schwinn Typhoon. This beauty features the triple-red band Two-Speed Automatic Kickback Hub, 26″ 1 3/4″ Schwinn 'Westwind' brick-tread tires and coaster brake.... 2 speed kickback '63 Schwinn Typhoon. Entry Submitted by Rick Vawter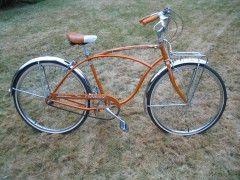 This Typhoon is somewhat unusual due to its Radiant Coppertone paint, and the 3-speed Sturmey-Archer hub. The 3-speeds often appeared on Jaguars, Corvettes, and Tigers, but only rarely on Typhoons. Also, most mens middleweights...