1946 Bowden Spacelander Prototype
The photo below shows a photo of Ben Bowden with his prototype bicycle called the Bowden Classic¹ during the Britain Can Make It show. It was made of aluminum and utilized shaft-drive¹ instead of the typical chain-drive. Futuristic in style, it looked entirely unlike any bicycle on the road at the time, and even today it's styling remains un-matched. Bowden's bicycle was not produced until 1960, with many significant changes to his original design. Most notable was the use of fiberglass for the monocoque frame design. The production bike was called the Bowden Spacelander and was produced for only one year.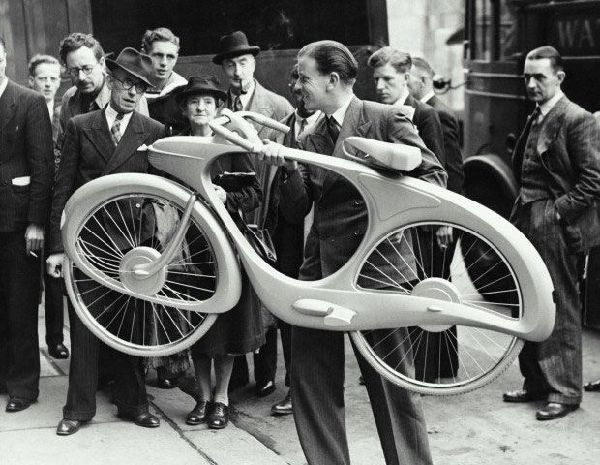 And another photo showing the prototype Spacelander bicycle.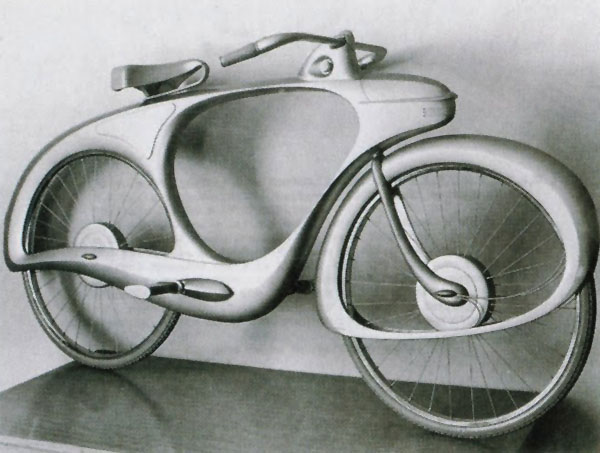 The news clipping below reads:
Tomorrow-Cycle is a British-built machine which has a dynamo and motor set storing energy while traveling downhill and releasing it on upgrades. This lightweight oddity was deisgned by B.G. Bowden of Leamington Spa, England.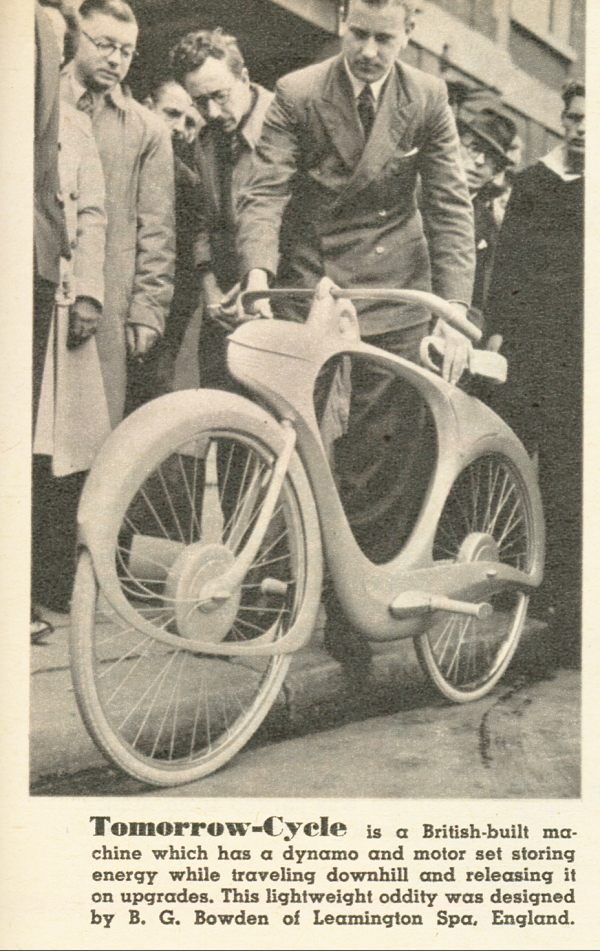 References:
1. 1985 issue of Cyclist magazine.  Concours 'd Elegance series, by Leon Dixon.